ABC RN Interview – Fragile X syndrome, with Dr Cynthia Roberts
Dr Cynthia Roberts is a geneticist and parent of an adult son who lives with Fragile X syndrome.  She is a Board member of Fragile X Association of Australia.
On 22 July 2022 in an ABC RN interview Dr Roberts discussed why increased awareness of Fragile X matters, the importance of testing and screening programs for Fragile X disorders, and how understanding by the wider community of the impacts of Fragile X syndrome matters.
Audio available on ABC RN website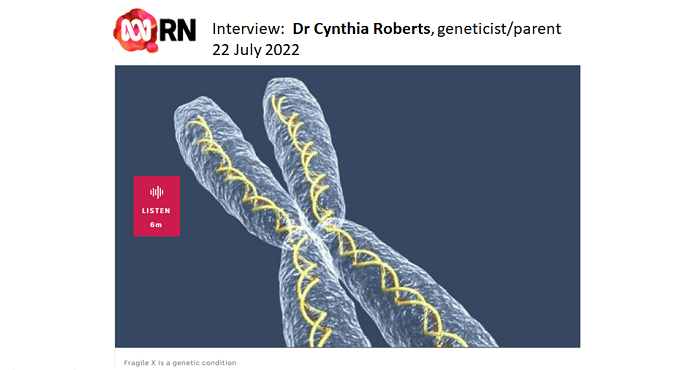 Share: