Overview
Fragile X Association of Australia was formed as a national organisation in 1989 (as an association incorporated in NSW), with the aims of furthering the work of the state-based Fragile X family support groups and providing a national voice on issues related to Fragile X.
Our mission is to improve the health and wellbeing of those affected by Fragile X-associated disorders by raising awareness of Fragile X, providing information and education, and offering support.
Our Mission
Working towards the best possible lives for FX families throughout Australia.
Underlying Principles
Service, Respect, Accountability, Evaluation, Compliance.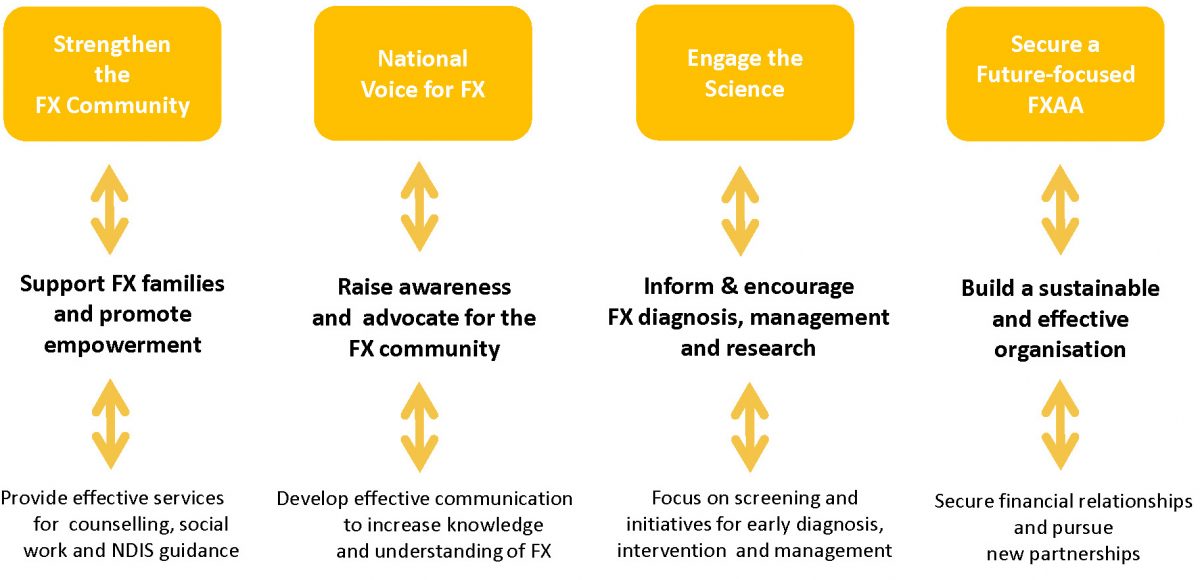 Share: