Congratulations Mrs Margaret Cunningham AM Australia Day Honours list 2023
Congratulations to Mrs Margaret Cunningham AM who has been recognised in the Australia Day 2023 Honours List for her significant service to the community through charitable organisations, including Fragile X Association of Australia.
Margaret's early involvement was in the 1970's through participation in a world-leading "Fragile X Discovery Group" which involved a group of parents who had children with intellectual disability of no known cause. This Group was under the direction of Prof Gillian Turner in Sydney as Prof Turner worked to identify the gene responsible for Fragile X syndrome. Margaret had key involvement in the study over a number of years, and contributed to a significant academic paper by Prof Turner; this work led to discovery of the Fragile X gene by Australian researchers in 1991.
Margaret's contribution to the Fragile X discovery work is documented in the online book 'Margaret's Story: The unfolding discovery of the Fragile X gene' by Prof Gillian Turner AO and contributors, published by Fragile X Association of Australia in 2021.
Margaret and her husband John went on to co-found Fragile X Association of Australia which, as a registered charity, continues to provide support and service to hundreds of people across Australia who are living with Fragile X, and their carers and support teams.
Margaret has remained deeply interested and involved in the work of the Association. Margaret and her family have been major benefactors, contributing significant funding for the Association's specialist counselling and HelpLine and the initiation of key Fragile X education and awareness initiatives. Margaret is co-founder of the J&M Cunningham Fragile X Endowment.  In 2012 Margaret was conferred inaugural life membership of the Association.
Margaret's contribution to the impact, strategic direction and long-term future of Fragile X Association of Australia is  outstanding.
Margaret's appointment as a Member of the Order of Australia also recognises her significant contribution to St Vincent's Hospital Sydney, Creativity Inc, and the Eastern Respite and Recreation Group.
Margaret is pictured here with Prof Gillian Turner AO  in 2019 as they discussed their collaboration on the book: Margaret's Story: The Unfolding Discovery of the Fragile X gene.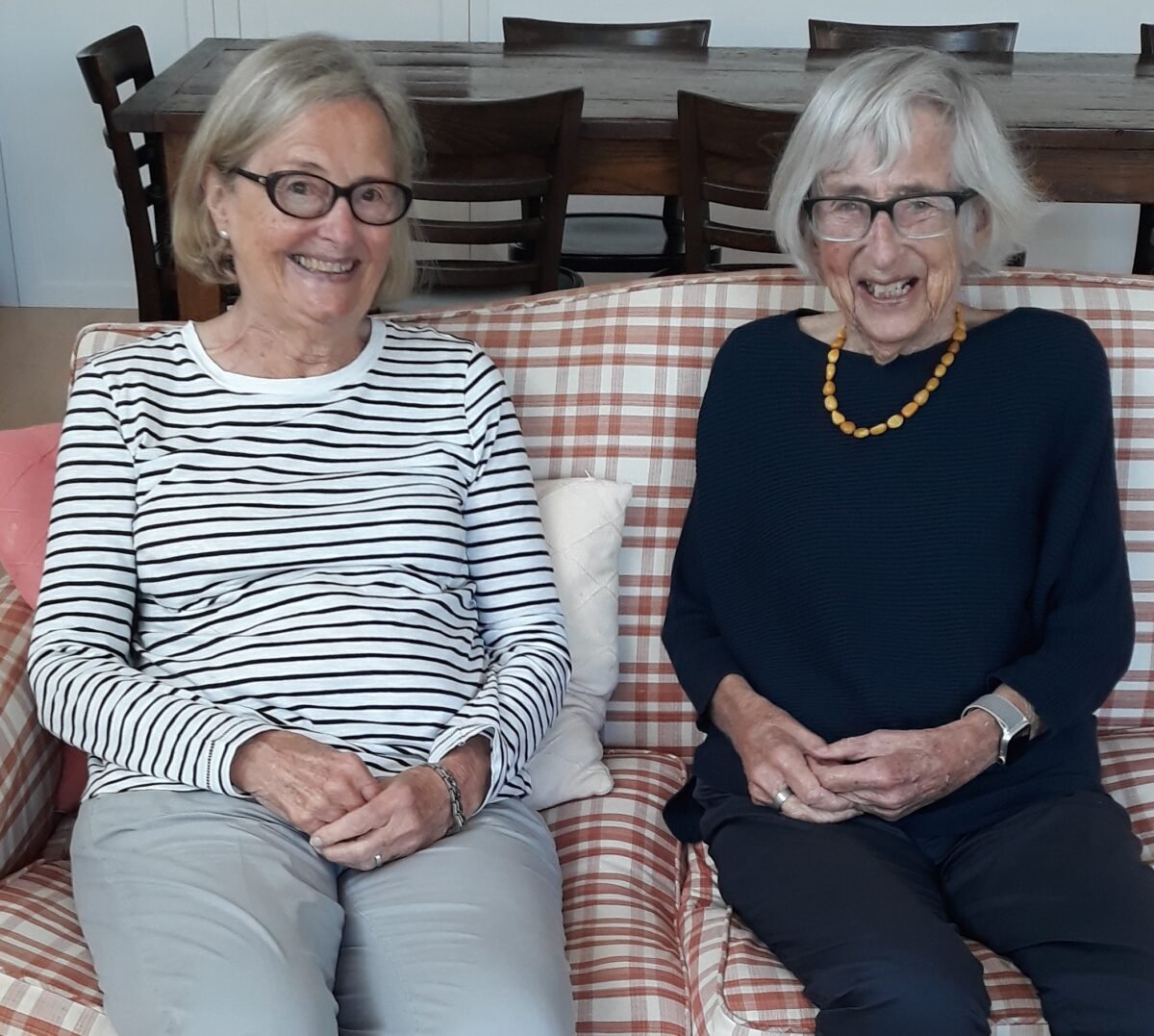 Share: