Webinar: IVF and Pre-implantation Genetic Diagnosis, 6th September 8pm AEST
Dr Mark Livingstone is an IVF and fertility specialist.  Join us for Discussion and Q&A on IVF considerations for women who are carriers for Fragile X and an overview of Pre-implantation genetic Diagnosis, which can be used to differentiate embryos based on their genetics prior to transfer.
This webinar is supported by Genea.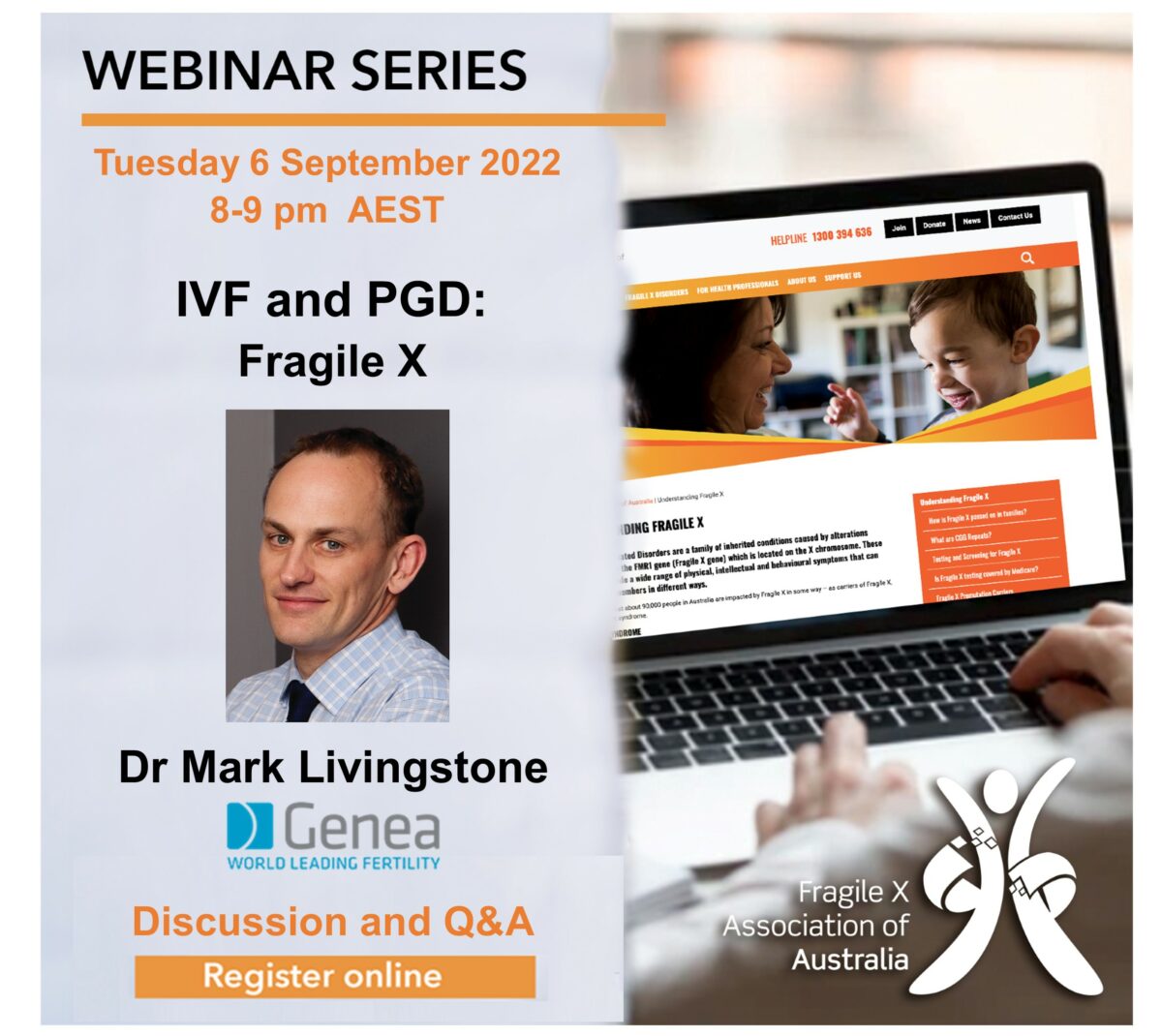 Share: