Webinar: Exploring the relationship & role of adult siblings who have a brother or sister with Fragile X syndrome
This webinar presents a discussion and Q&A for ADULTS who have SIBLINGS living with Fragile X syndrome.
Kate Strohm founded the not for profit organisation Siblings Australia in 1999 and has both professional and lived experience in this arena.
Kate will reflect on sibling experiences and the roles siblings wish to / are able to play.   Kate will also address thinking about the future, family communication, and connecting with other siblings.
The recording of this webinar will be made available only to those who have registered to attend. (This is a different arrangement to other webinars in the FX series)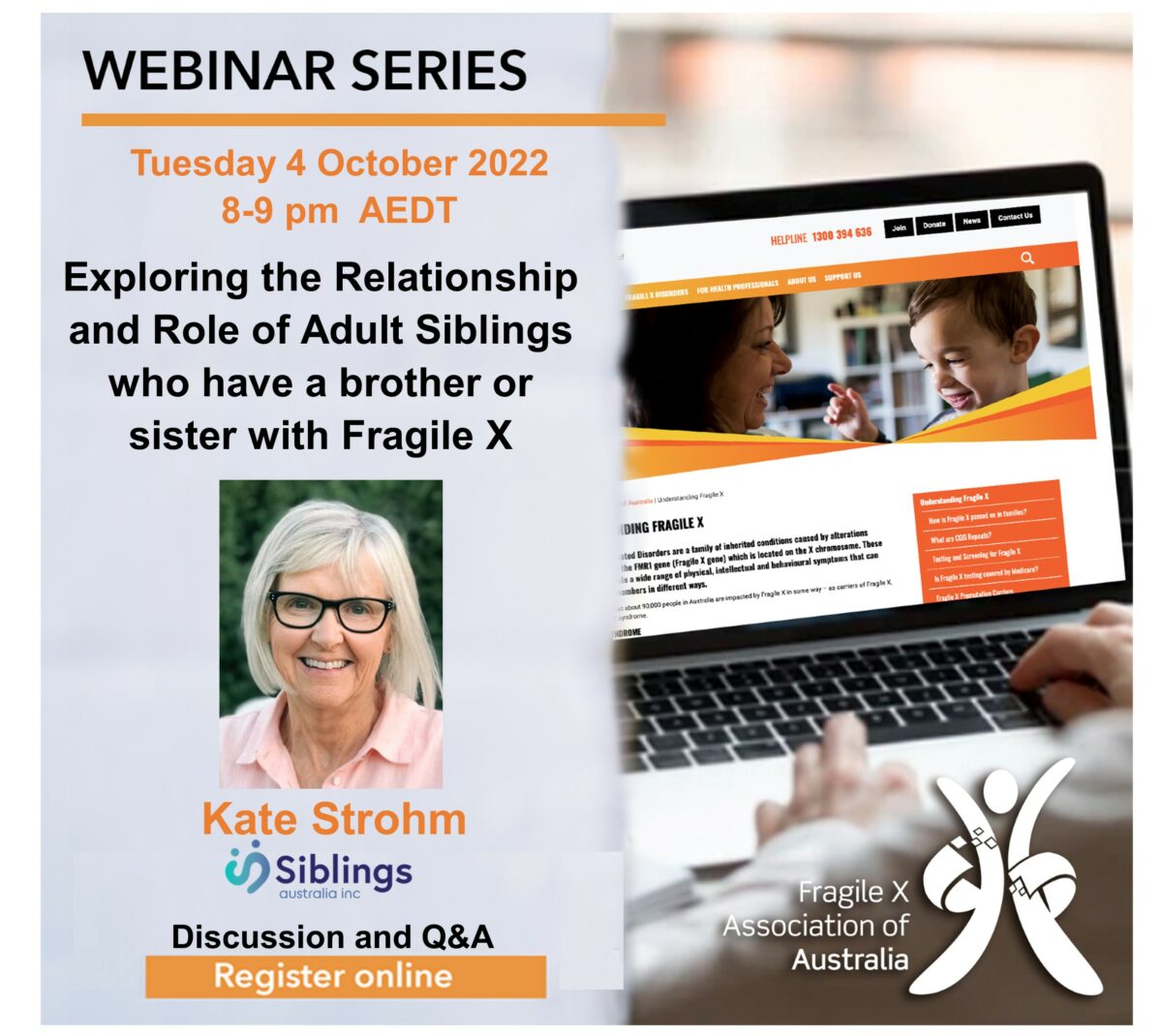 Share: