Webinar: Carrier Testing for Fragile X
Dr Alison Archibald is a certified genetic counsellor and group leader for the reproductive genetic counselling team at VCGS. She provides genetic counselling regarding Fragile X and associated conditions and also undertakes research around people's experiences of carrier screening.
The webinar will cover the genetics and inheritance of Fragile X and how carrier testing works. Dr Archibald will also talk about considerations about timing of testing and reproductive considerations for people who receive a carrier result. The presentation will be followed by a Q and A session.
REGISTER ONLINE to join us LIVE or to watch the recording LATER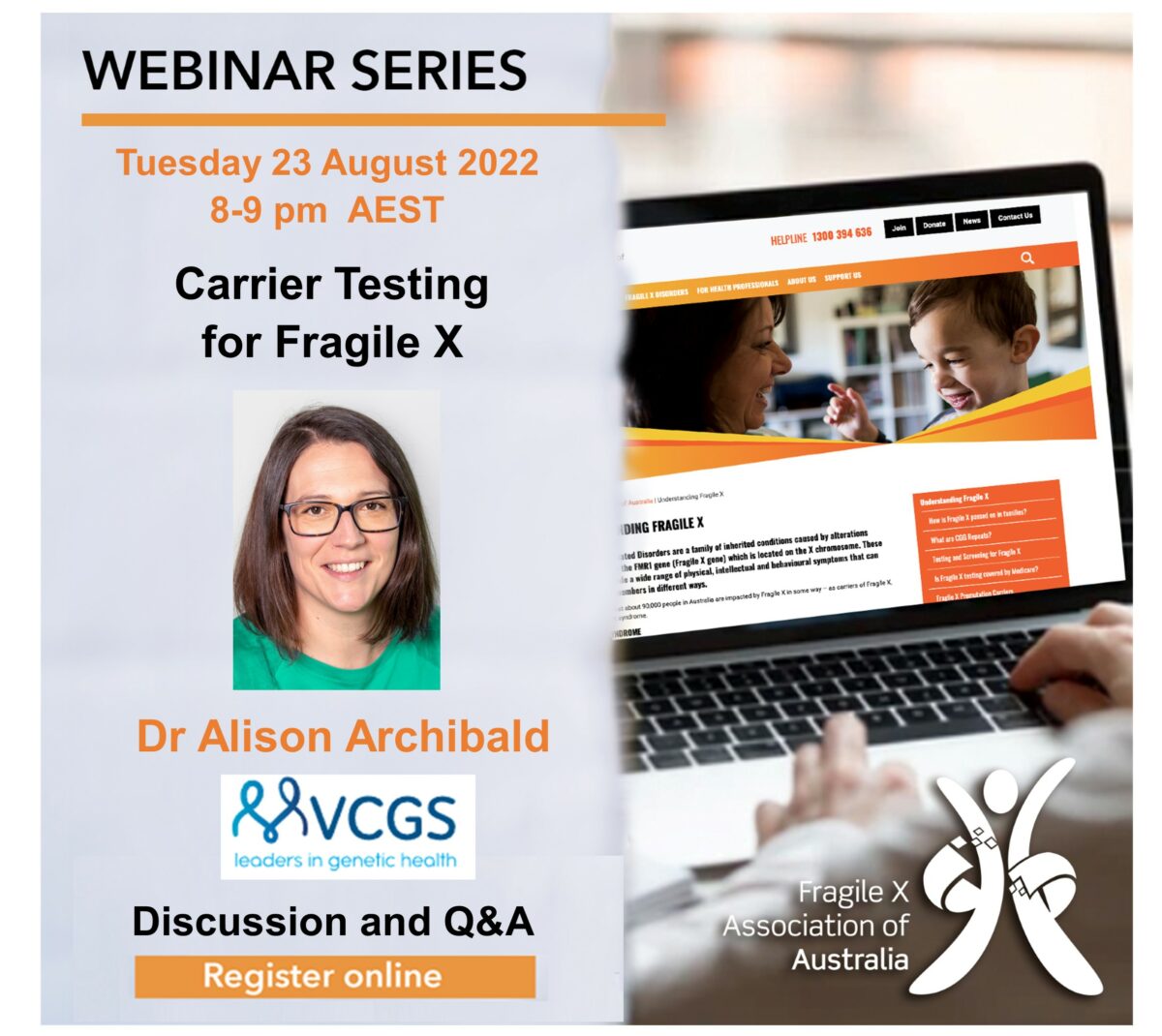 Share: