Webinar 10th August | Medications and Fragile X syndrome
We're delighted to welcome Dr Jonathan Cohen MD back to our webinar series.
Dr Cohen is the Medical Director of the Fragile X Alliance Clinic in Melbourne and looks after hundreds of individuals and families living with Fragile X Syndrome. He has a special interest in carrier testing and counselling for couples and individuals planning a family.  Dr Cohen holds a Postgraduate Masters Degree in Family Medicine and is involved with numerous research projects.  He has authored or co-authored multiple articles for medical, allied health journals and the lay press, and presents regularly throughout Australia and internationally.  Dr Cohen presents regularly for Fragile X Association of Australia at workshops, and webinars, and is a member of the FX Scientific, Clinical and Research Committee.
REGISTER NOW to receive a Zoom link for this webinar on 10th August:   https://bit.ly/MedicationsAndFragileXsyndrome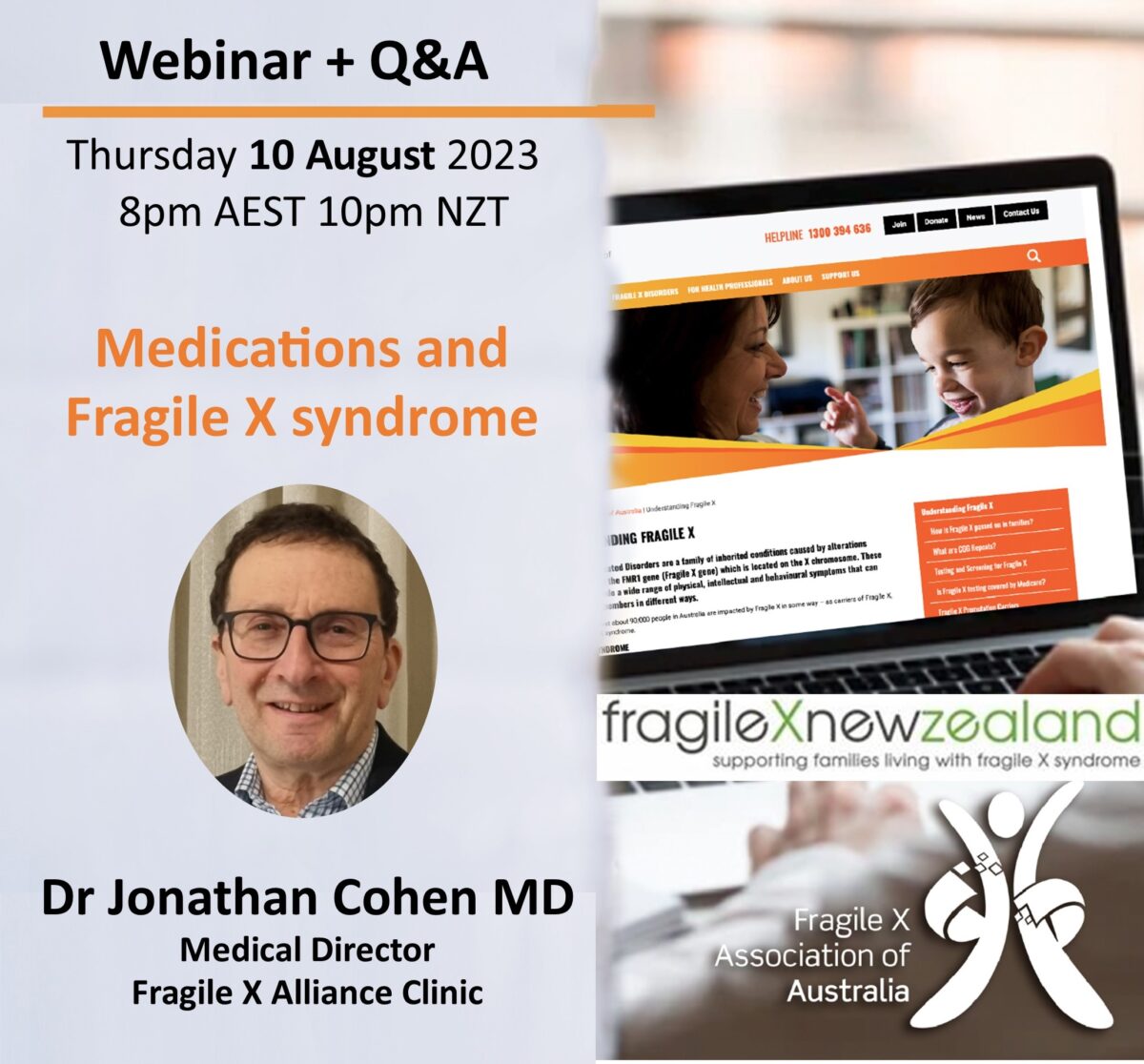 Share: