Top 10 Things to Know about the Fragile X Learning Style
People with Fragile X have a unique learning style.
These ten tips will bring out the strengths of each child or adult and minimize or improve some of the struggles they may encounter in a learning environment.
These tips are applicable to school students or to adults in a work or other learning environment.
Downloadable pdf: Top 10 Things to Know about the Fragile X learning style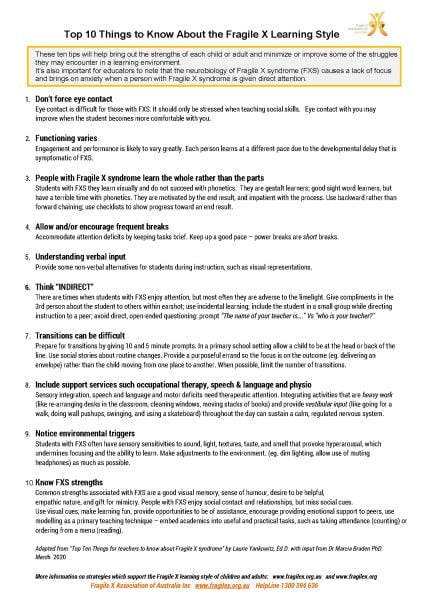 Share: