The Latest on Fragile X | Dr Randi Hagerman in Melbourne 27 August & Sydney 3 September
It was a great pleasure to welcome Dr Randi Hagerman back to Australia!   Dr Hagerman was last here in 2015.
Dr Randi Hagerman presented on the Latest on Fragile X  –   in Melbourne at the Royal Children's Hospital on 27th August, and in Sydney at the Garvan Institute of Medical Research on 3rd September.
Dr Jonathan Cohen from the Fragile X Alliance also presented at the Melbourne event.
Videos of some of the Melbourne presentations are on the Fragile X Association of Australia youtube channel
Dr Hagerman also made a series of short (5-10 minute) Q&A videos on specific topics such as Living with Fragile X, Health and Wellbeing for Premutation carriers.   All of these are on youtube.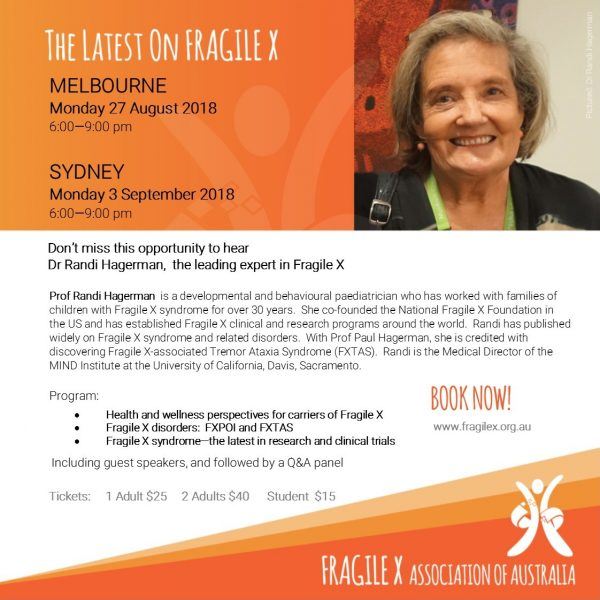 Share: