Surfboard fundraiser raffle winner!
The winner of the surfboard donated to Fragile X Association of Australia by Bede Durbidge, his wife Tarryn and Bede's sponsors is Chanelle Avison from Queensland!
The surfboard was donated as a fundraiser, in connection with the Oceanpaddler Bridge to Beach paddle race (Sydney Harbour Bridge to Manly Cove) in February 2017.   Fragile X Association of Australia is a charity partner for this annual race.
Congratulations Chanelle!  The board is on its way back to Queensland today!
Here's the board shortly after the winning ticket was drawn by Mrs Jean Hay, Northern Beaches Council representative, following Oceanpaddler's Bridge to Beach 2017 paddle race which supports Fragile X Association.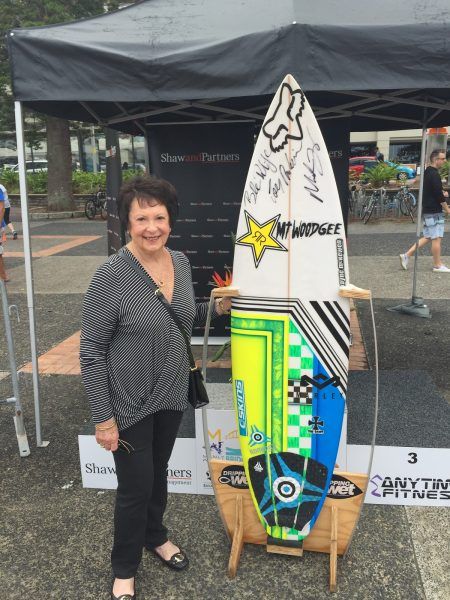 Share: