Stuart X: Film Festival Screenings
Stuart X is a 5-minute film which tells the story of Stuart Iredale.  Stuart was born in the 1950's and it was a long journey before the cause of his intellectual disability was diagnosed as Fragile X.    Stuart is the brother of Robyn Iredale who is a former President of Fragile X Association of Australia.
Stuart X had its premiere screening at the Melbourne Documentary Film Festival  on July 21st, and was short listed in the "Best Australian Short Documentary" category.  Stuart X has now been selected for two Australian film festivals in October:  the AFIN International Film Festival and the Byron Bay International Film Festival.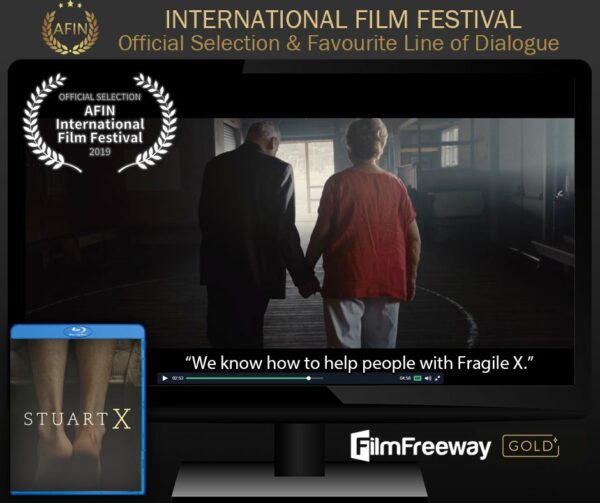 Stuart X was written and directed by Thibault Upton for Fragile X Association of Australia.  The film was sponsored by Australian investment and wealth management firm Shaw & Partners, and supported by the Kelleher family.
Share: