Sleep disorders and Fragile X – webinar 18th May
Sleep disturbance is common in children who have a neuro-disability, such as Fragile X syndrome.  Sleep problems are the #1 issue for many parents of young children with Fragile X.
Dr Helen (Honey) Heussler is a developmental paediatrician who specialises in sleep disorders and she is an expert in Fragile X syndrome, and is based at the Queensland Children's Hospital.   She will join us live on Thursday 18th May at 8:00pm AEST to talk about what causes the sleep problems and to outline strategies parents/carers can use to manage sleep hygiene and behaviours.
Register now to receive your Zoom link to the LIVE webinar or to receive a link to the recording later.
Dr Heussler is keen to take questions in advance, so that we can be sure to cover what people most want to hear.  Email us at support@fragilex.org.au OR use our CONTACT US form  .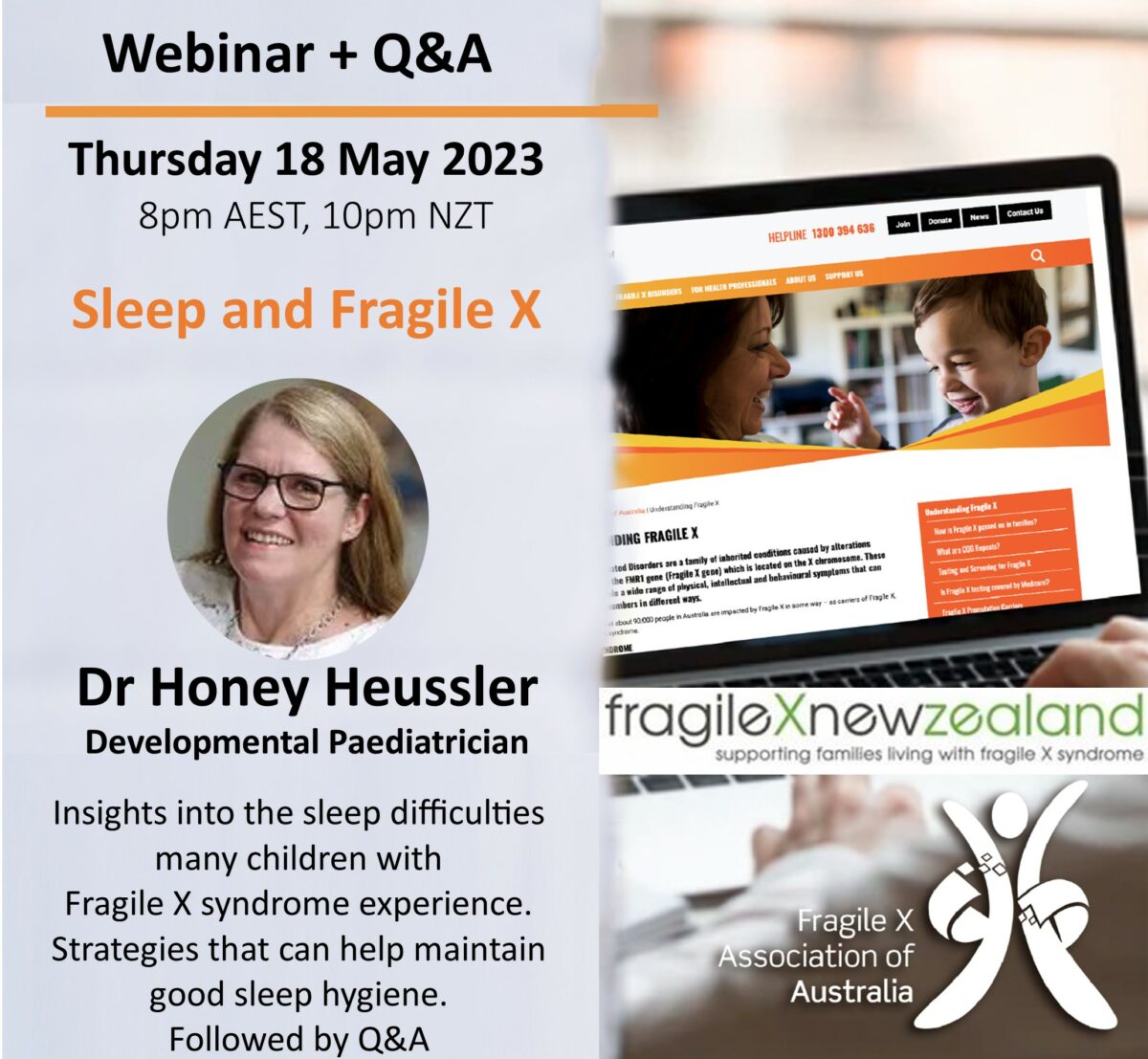 Share: