Sensory Processing and Fragile X syndrome: webinars on support strategies
Our webinars in May focus on the role Sensory Processing plays in daily life and how the sensory processing disorders some people with  Fragile X syndrome experience can impact behaviour.   The webinars will cover strategies to help give the person who has Fragile X the best chance to feel calm, alert and organised as a result of appropriate sensory input.
24 May 2022 – this webinar is geared to family members and carers.
31 May 2022 – this webinar is geared to therapists.
The speaker, Bev Kadish, is an occupational therapist with years of experience in working with and supporting children and adults who have Fragile X syndrome.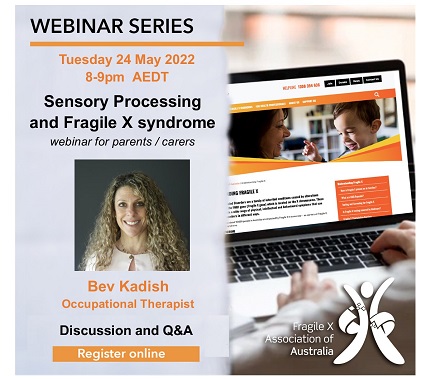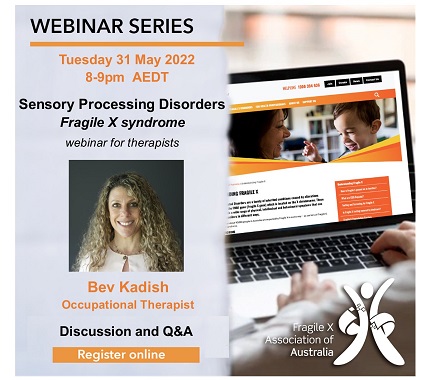 Share: