Resources to help you communicate about corona virus COVID-19
For the most uptodate information on corona virus COVID-19 go to the Australian Department of Health website.
There are some good online resources to help communicate with children or adults about Corona Virus COVID-19.
Talking to Kids about Coronavirus is a blog with a downloadable chat board from communication therapy practice  Two Way Street, which is in Adelaide.   The chat board is great to use with  children or adults who communicate verbally and it's a free 2-page pdf download from the Two Way Street. blog   Here's a sample page: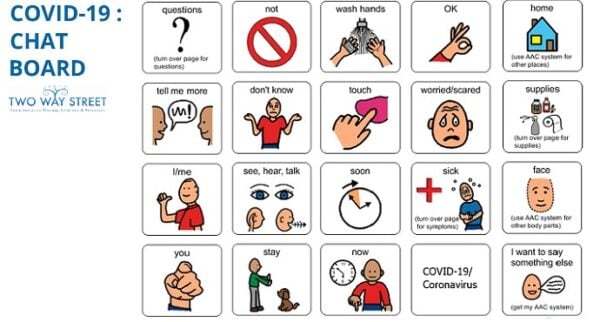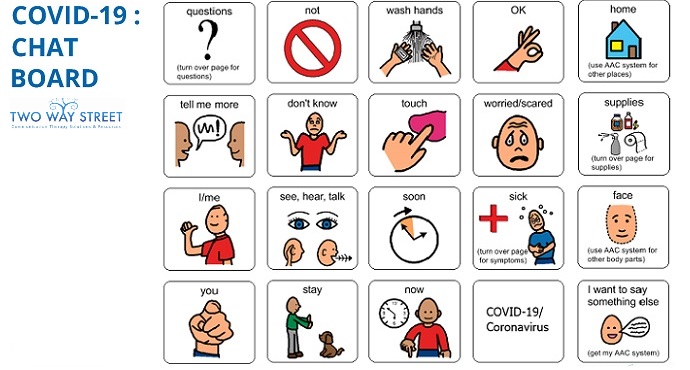 Hello I am a Virus is a cartoon explainer designed for parents and teachers to use with children under the age of 7.  The author is Manuela Molina. You can download it from the Mindheart.kids facebook page.
Here are a couple of sample pages: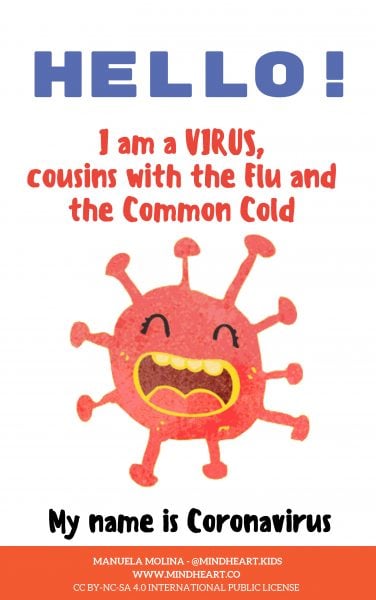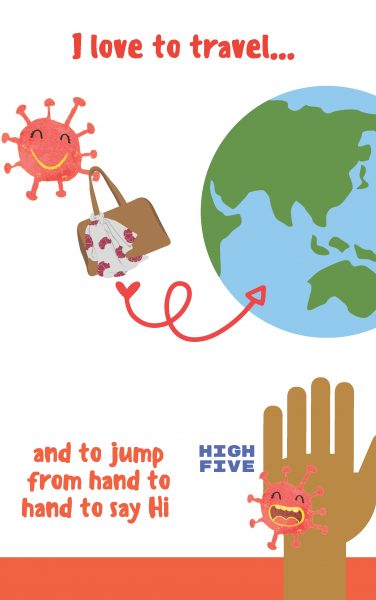 Talking with Teens and Tweens about Coronavirus is an article on the New York Times website, with tips from psychologists on helping teens, and their parents, lessen anxiety about corona virus.
Staying Safe from Coronavirus is an easy read booklet from the Council for Intellectual Disability (CID), and it is free download from their website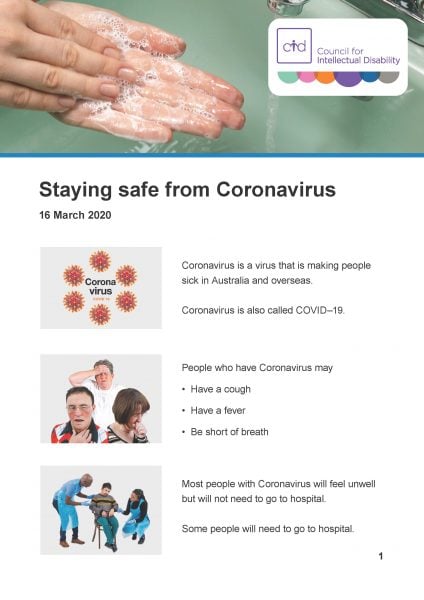 Share: