Prof W Ted Brown has joined our Board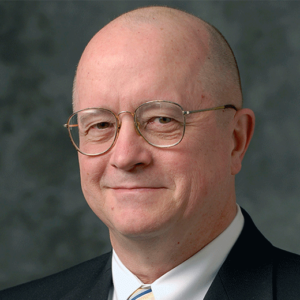 The Board of directors of Fragile X Association of Australia is delighted to welcome Prof Wm Ted Brown, who has joined the Board.
Prof Brown has been working in the fields of Fragile X syndrome and autism for over 35 years.  He is the recently retired Director of the New York State Institute for Basic Research (IBR) in Developmental Disabilities, and has relocated to Sydney.
Born in Montana, USA, he received his PhD in Biophysics from Johns Hopkins University and his MD from Harvard Medical School. After training in Medical Genetics at the Cornell Medical School in Manhattan, he was recruited to be Chair of Human Genetics at the New York State Institute for Basic Research (IBR) in Developmental Disabilities, Staten Island, NY. There he first heard about and began research on the Fragile X syndrome (FXS). Having read the research reports of Australian Fragile X pioneers, Gillian Turner and Grant Sutherland, he and his team set about to identify the first cases of FXS in the eastern USA. They examined 15 males with undiagnosed causes of DD at the Willowbrook State School in NY and found 4 had macroorchidism and FXS. They published a 1981 report in the British journal Lancet highlighting the observation that enlarged testicular volumes could be a very useful screening examination to identify FXS.
He was also the first to publish in 1981 that autism and FXS are associated. His team found 5 of their first 22 FXS cases had a prior diagnosis of autism. This report lead many groups to subsequently look for FXS among males with autism. His team was the first to demonstrate the feasibility of prenatal diagnosis for Fragile X, and subsequently have provided prenatal diagnosis for more than 1,400 known carriers.
Dr Brown met Drs Turner and Sutherland at the first NIH sponsored workshop on FXS in 1983 in Washington, DC.  In 1985, just prior to a second international workshop on FXS held on Dunk Island, Queensland, he went on a one week, two jeep, safari from Cairns along the coast to Cooktown and back through the interior with with Drs Gillian Turner, Randi and Paul Hagerman and their two daughters. Dr Brown has attended most of the 22 international workshops on FXS held every other year, and has attended and presented at many other international FXS meetings.
His laboratory has had a focus on improving diagnostic measures for FXS, including developing the first PCR method for analysis of full mutations. His laboratory has recently developed a sensitive antibody test to quantify the fragile X protein levels in blood spots, which can be used for low cost screening. His clinic was a participant in the recent Fragile X drug trials sponsored by Seaside, Novartis and Roche. He has been the principal investigator on a long-standing CDC sponsored study of the natural history of Fragile X that includes some 26 clinics in the US.
Upon retiring, he moved to Sydney in January 2017 and married pediatrician Dr Jacqueline Small, who runs a Sydney clinic for children with DD. He currently has an appointment as Visiting Professor at the University of Sydney and is doing research with Drs Stewart Einfeld and Stephen Simpson. He is a fellow of the American Board of Internal Medicine and the American College of Medical Genetics. Much of his 35 year research career has focused on the Fragile X syndrome and on autism.
He has also had a long-standing interest in the genetics of aging. Prof. Brown is an authority on Progeria, a premature aging syndrome and was instrumental in the discovery of the genetic mutation that causes this disease. This has led to a treatment trial with a new set of drugs that is showing significant improvement in the children with this dramatic disease resembling accelerated aging.
Prepared for Fragile X Association of Australia Inc, March 2018.
Share: