New Videos! Dr Marcia Braden on Daily Living Skills and Supporting Learning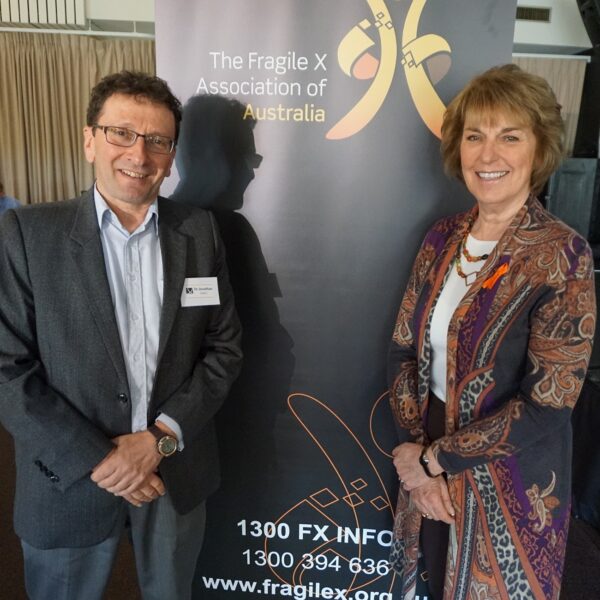 In November 2017 Dr Marcia Braden, educational psychologist and renowned expert in learning and behaviour management strategies in Fragile X, was in Australia as our guest to run clinic assessments for children with Fragile X and present at two Fragile X workshops.
The workshops, in Brisbane and Hobart, were part-sponsored by Chorus Call Australia and the Calvary Hospital Foundation.
Watch the videos of the presentations by Dr Braden, Dr Jonathan Cohen, and other speakers on our youtube channel
Daily Living Strategies and Successful Supports for Children and Adults with Fragile X – by Dr Marcia Braden
Supporting the Fragile X Learning Style:  Strategies for Success – by Dr Marcia Braden
Fragile X: an Update and Overview – by Dr Jonathan Cohen
Getting the Best Outcome for Communication – Supporting Language Development – by Melinda Cassells, www.speechie.com.au
Share: