FX Raffle 2023 – Fundraiser
Scan the QR code to buy a FRAGILE X RAFFLE TICKET and you'll be helping us to support the Fragile X community.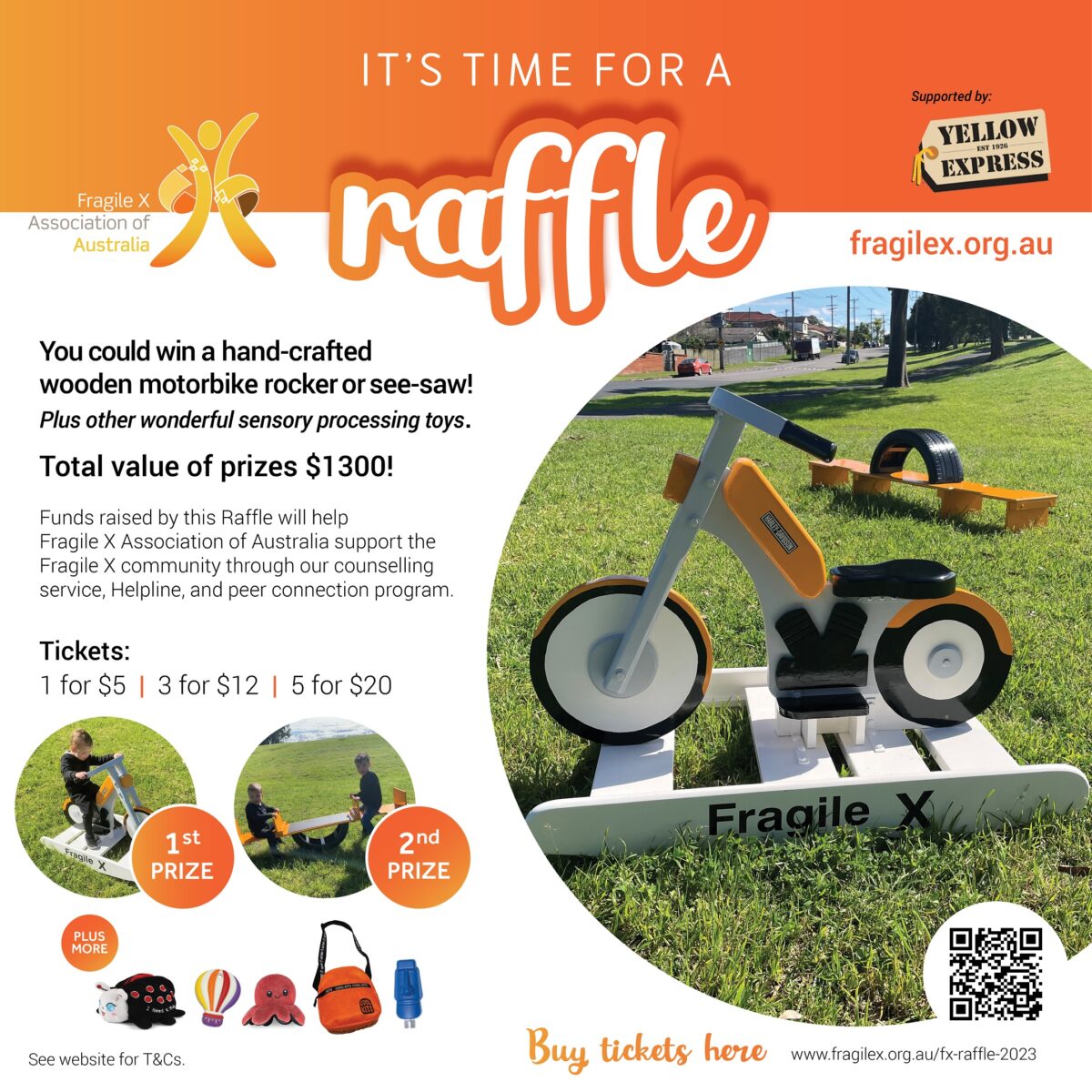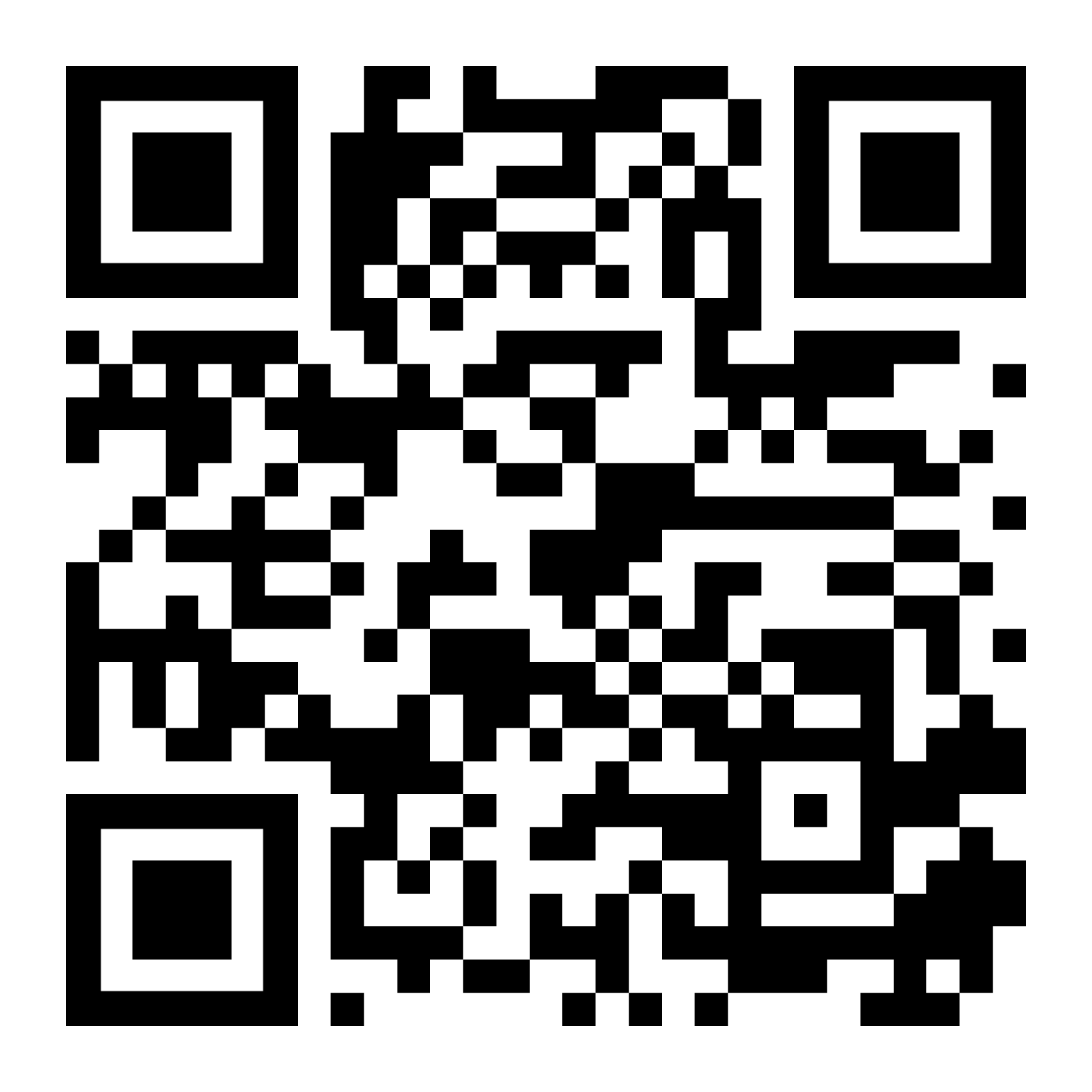 The funds raised through this Raffle will help us maintain and deliver the key services we offer to people who are affected by Fragile X and their families:
* Counselling support service – provided by our highly experienced counsellor, Liz Jewell
* Fragile X HelpLine – available 5 days per week
* Webinar/Q&A series – educational webinars
* Peer connections and referral program
* Advocacy – as we work towards ensuring earliest testing and diagnosis, and improved supports.
Many thanks to our members who have made this possible!
* Ricky designed & handcrafted wooden outdoor PLAY EQUIPMENT as 1st and 2nd prizes.
* Abby and the gang from CoolKits and Nyleta & Shelley McRae from Chewy Charms  donated awesome SENSORY ACCESSORIES which will help manage stresses and anxiety in everyday living.
And many thanks to our friends at Yellow Express who will deliver prizes to the lucky winners free of charge!
Tickets are available for sale in ACT, NSW, QLD, SA, TAS, VIC.  Not  available for sale in WA or NT, due to regulatory requirements.
The Raffle closes 8 December 2023. and will be drawn 9 December 2023 at Suite 204 20 Dale Street, Brookvale NSW 2100 at 11am.
Share: