COVID-19 vaccination info for people with a learning disability
The Australian Health Department has released a series of Fact Sheets about the COVID-19 vaccination in Easy Read format. These guides are people who have a learning disability.
Link to the Fact Sheets:  COVID-19 vaccination – Easy read resources
The Fact sheets cover a range of topics: What is the Vaccine. Is it safe? Who will get the vaccine? Where can you get the vaccine. Getting ready for the vaccine. What to expect when you have your vaccination. Giving your consent.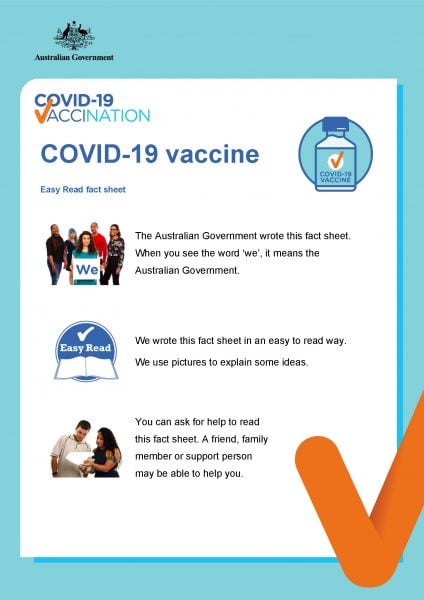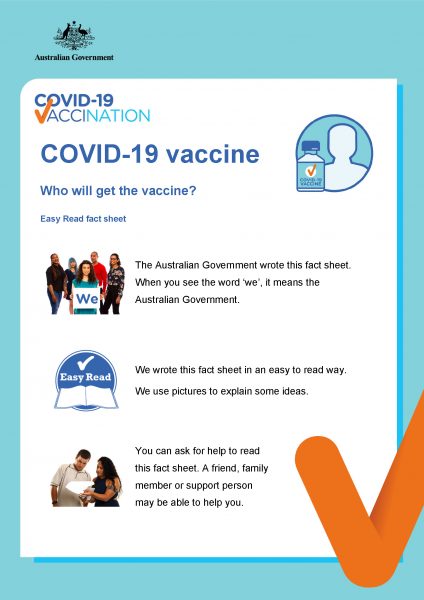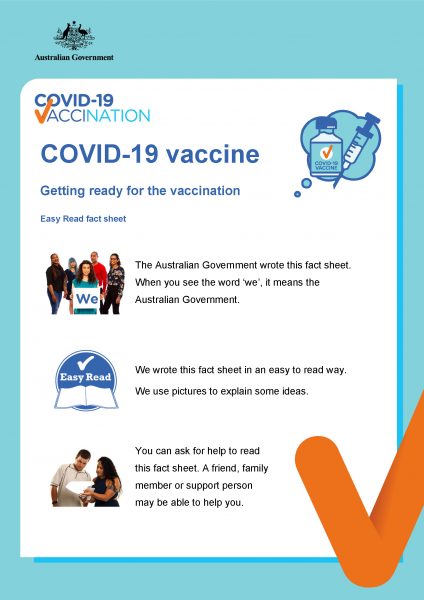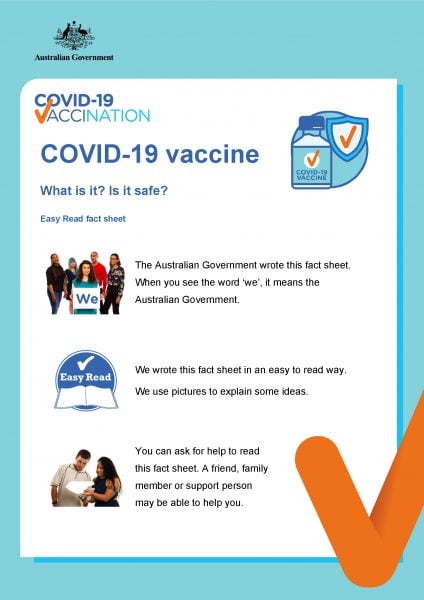 Share: