Bridge to Beach: Shaw and Partners Doubles Their Commitment to Match Donations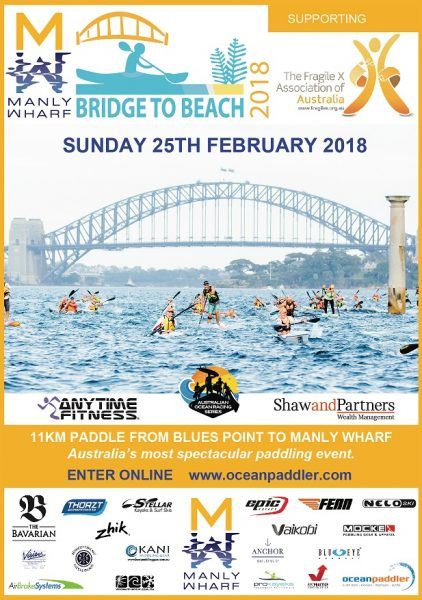 For the second year running, Shaw and Partners has generously committed to match, dollar for dollar, donations made to Fragile X Association as charity partners for Oceanpaddler's Manly Wharf Bridge to Beach 2018 
Our fundraising target is $20,000 – to help fund the specialist Fragile X family support service and counsellor.
Last year Shaw and Partners matched the $5,000 raised through the Bridge to Beach. For the 2018 race Shaw and Partners  has doubled their commitment  and will match donations up to a total of $10,000 (cap) made to our campaign. What a powerful boost to our fundraising!
" We're proud to be the charity partner for this iconic race, and we value the support of our local paddling community and Oceanpaddler highly. The dollar matching by Shaw and Partners makes a powerful difference, doubling the impact of the donations made through Bridge to Beach 2018."
Fragile X Association of Australia, Brookvale
YOUR DONATION to our Bridge to beach fundraiser will also have DOUBLE THE IMPACT, as it will be matched by Shaw and Partners.
Donations of $2 and over are tax deductible.
Let's go for it, and raise $10,000 for Fragile X!
Share: