Bridge to Beach 2021: fundraiser for Fragile X
Around 250 paddlers braved the gloom and wet to take on the 20th Manly Wharf Bridge to Beach sponsored by Investec on Sunday 21 March 2021.
An alternate course this year, due to the bad weather and heavy swell, saw the race start and finish at beautiful Manly Cove.
Fragile X Association of Australia has been charity partner for this race since 2014, thanks to the support of Dean Gardiner at Oceanpaddler, the race organiser.  It's an important fundraiser for our specialist Fragile X counselling outreach and HelpLine, which are available to families across Australia who are impacted by Fragile X.
Shaw and Partners is a sponsor for the race series, and generously matches $ for $ donations made to Fragile X Association in connection with this race.
This year we exceeded our $20,000 target, raising $25,600, which is a tremendous result!   Many thanks to the paddlers who made donations as part of their race registration, and to the Fragile X community for raising funds through this campaign.
A few happy snaps!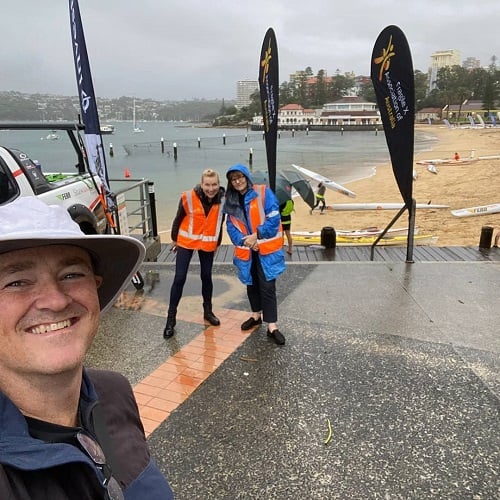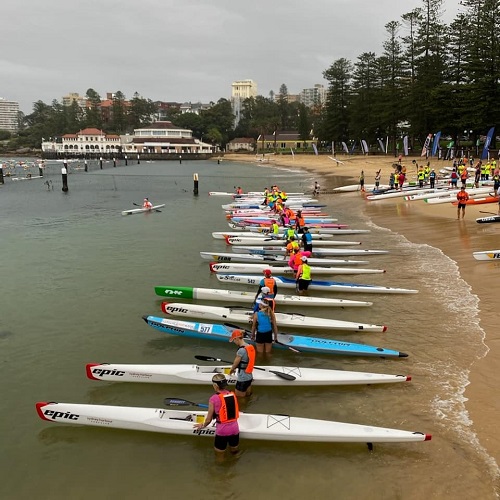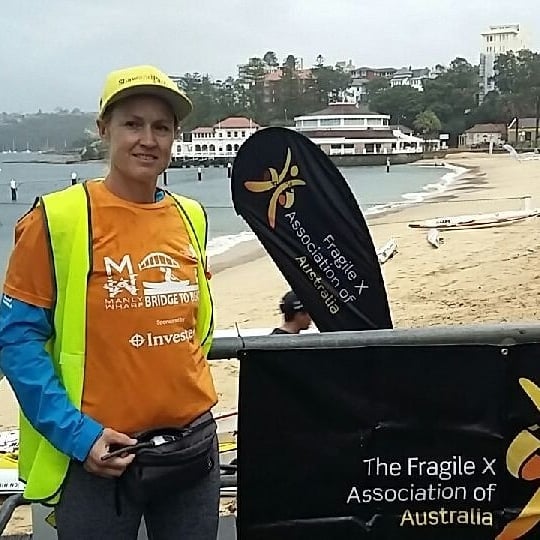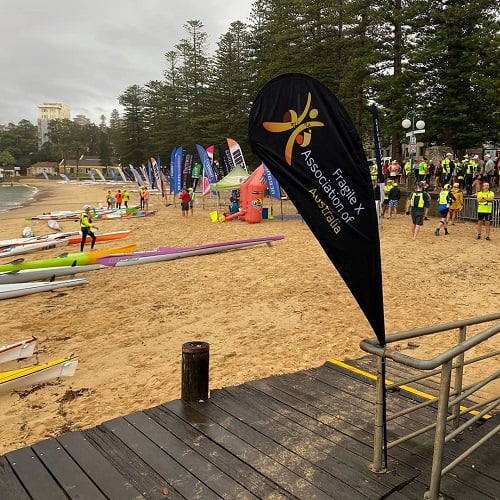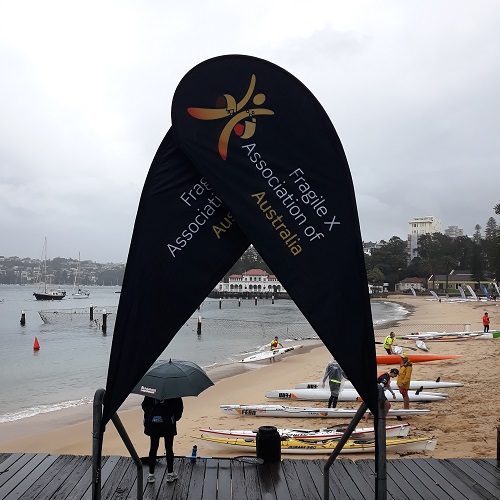 Share: